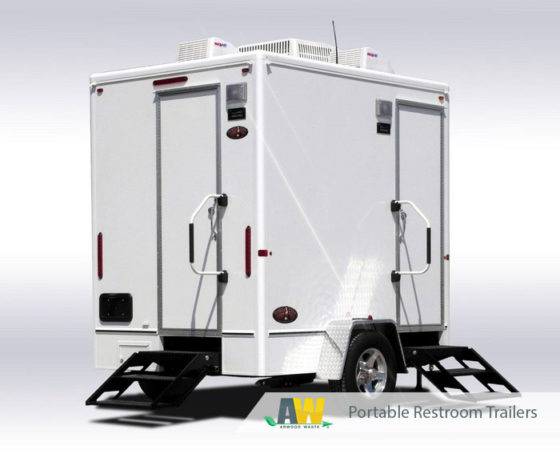 From constructions sites to upscale events, Arwood Waste has the right sanitation solution for you. When you rent from us, you can choose from individual units, restroom trailers, hand wash stations, hand sanitizers and a variety of accessories and upgraded features.
A Portable Restroom Trailer for Every Need
Arwood Wastes has serviced everything from weddings and corporate events to concerts and construction sites. We recognize every situation has different needs. That is why we offer a wide variety of options with our portable restroom trailers.
Not sure which restroom trailer is right for your event or location? Arwood Waste is renowned for providing the best service and highest quality products. We are also experts at helping you determine which of our products and services are the right fit based on your needs. Our detailed Portable Restroom Trailer Product Guide can help you determine what size is best for you.
Lowest Prices. Reliable Service. Local Providers
We offer easy online quotes and 24 hour ordering, no hassle up front pricing, convenient delivery and access to customer support every step of the way. All you need to do is fill in the online form for your free quote and we will take care of the rest.
The post Did You Know Arwood Waste Offers Portable Restroom Trailer Rentals? appeared first on 123 Dumpster Rental.